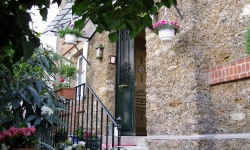 Well situated, the hotel is nearby the Trocadéro which offers a stunning view on the famous Eiffel Tower in less than a 10 minute walk. The Champs-Elysées are also quickly accessible from the hotel.
The Passy Plaza shopping centre and the Wine Museum are rapidly accessible by walk (5 minutes).
Moreover, the OECD is also close to us, which you can reach it in a 10 minute walk.
Finding the Hotel Windsor Home Paris could not be simpler. We are just a few steps away from a selection of Parisian public transportation options (Metro, RER, Bus 22, 32, 63, taxi). When approaching by car, you take the Porte de Passy exit before continuing along Avenue Paul Doumer and then rue Vital, where we are located at number 3. Parking nearby: call 01.45.24.25.09 to check for availability. Do not hesitate to contact us for further directions and to organise your arrival. You can, in the meantime, check out our maps ...
Public Transportation
Line 9 station Trocadéro
Line 6 station Passy
n° 22 Porte de Saint Cloud – Opéra. Bus stop : La Tour.
n° 32 Porte d'Auteuil – Gare de l'Est. Bus stop : La Tour.
n° 63 Porte de la Muette – Gare de Lyon. Bus stop : Georges Mandel / Trocadéro.
n° 72 Parc de Saint-Cloud – Hôtel de Ville 4ème Arr. Bus stop : Pont de Bir-Hakeim.
RER C station Boulainvilliers